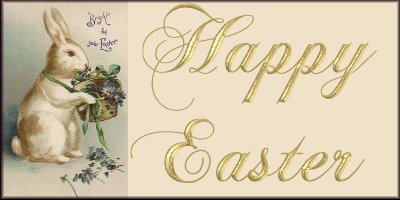 In Loving Memory Of
Lee Henry Aguilera
10-17-1974~08-14-2000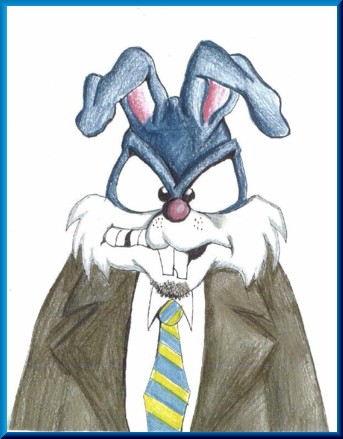 Lee gave me this drawing in a frame, but not for any particular Easter,
but I do use it for all my Easter pages.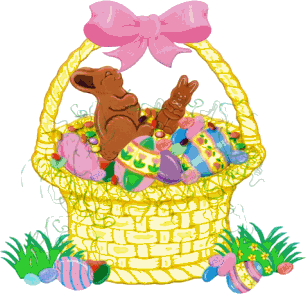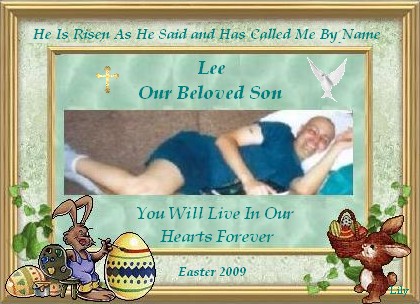 Sue-Anne,
Remembering your beloved son Lee at Easter
God Bless You
Ann, Laurasmom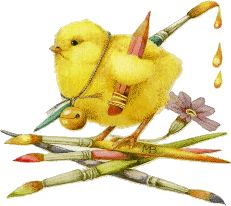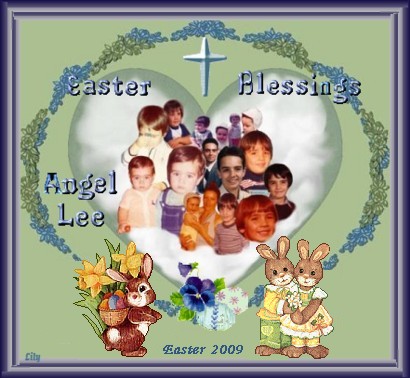 "He Preparest A Place"

Memories of days gone by keep flooding through my mind
I think about the earlier years; A Place that's frozen in time

No one can take these memories and wipe them from my heart
For in my heart you'll always be; A place where we'll never part

I didn't say goodbye to you 'nor did I say forevermore
I only said until we meet again on God's Great Golden Shore

I know one day we'll be together again; I feel it in my heart and soul
For God said "He preaprest A Place" for us; A Place where all his children go

I love you son with all my heart and that love will never leave
I keep it locked away inside for all Eternity

What a glorious day it will be for us when at last we're face to face
Holding you in my arms once again in God's Great and Glorious Place

Happy Easter My Son, My Angel, My Lee
You have never left my thoughts and you will never leave my heart.
A mother's love for her child is unbreakable.
The ties that bind us is stronger than anything else
and will hold tight no matter what the storm may bring.

Written for my Eternal Friend Sue-Anne Aguilera
In Loving Memory of her son Lee Henry Aguilera on this day March 16, 2009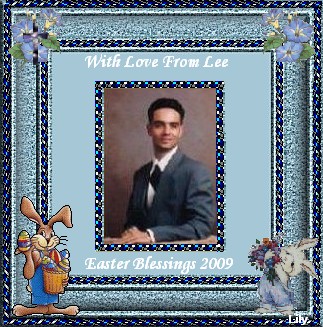 To Lee With Love
Ann, Laurasmom

Dear Ann
I can't thank you enough for the graphics you always come up with for my pages.
I appreciate, and admire your work, words and love you put into all you do.
GOD BLESS ANN (Laura Kimble's Mama)
Sue-Anne/LEE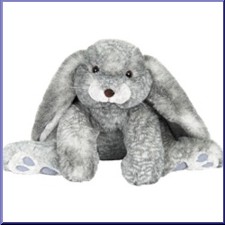 "MY EASTER BUNNY!"
HAPPY EASTER
MY ANGEL LEE

I once knew a little bunny
His name was Lee
He wasn't around just for Easter
WHY? Because He Belonged To Me

I so clearly remember your first Easter
You were just six months old
So many times I was told
What a big doll you looked
Oh So Many Times I Was Told

You grew older, the bunny suites were gone
You were not my little bunny anymore
But still after so much time that's gone by
You were then, and always will be
The Best Bunny That I Adored

When you were older you were
Still what I call a cute bunny
Not because of your bunny suit
It is remembering of how you
Were So Funny

That was your personality
Funny, Caring, Loving, Talented
And so much more
Whatever you were
You Were The One That I Adored

Now you are my ANGEL
That now lives up above
You took all your personality's
With You
Now you share with everyone
You're Love

Although I miss everything
About you
Always have, always will
I have to believe in my heart
That day will come that I will see
You again
Until that day my ANGEL
BE AT PEACE ALWAYS
HAPPY EASTER
MY BUNNY
I LOVE YOU
MOM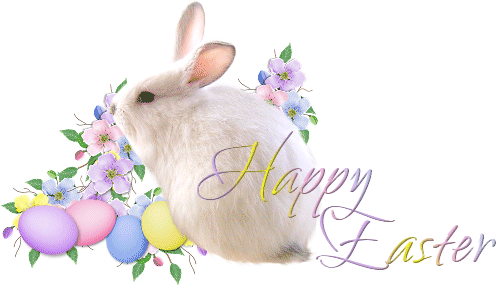 Dear Eternal Friend
I want to thank you for this beautiful poem.
Your work, words and love also inspires me.
MUCH LOVE ETERNAL FRIEND (Victor's loving sister)
Sue-Anne/LEE
Treasured Thoughts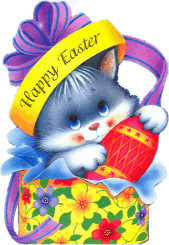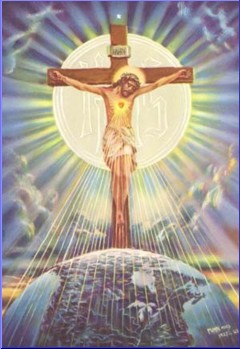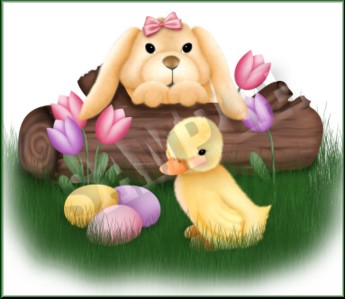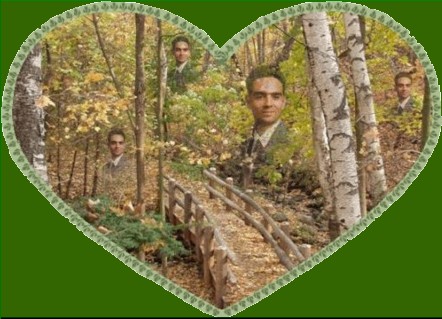 The gift above is one of many like this that My Eternal Friend Patricia Powell made.
I am using it to show all Moms that we must try and believe
that OUR ANGEL'S are even in the woods searching for their eggs at Easter.
MY LOVE TO YOU ALL
Sue-Anne/LEE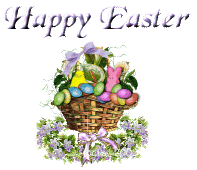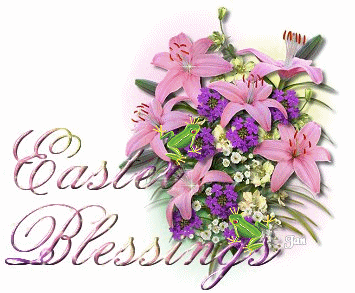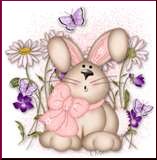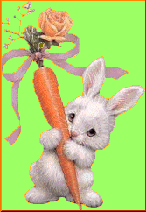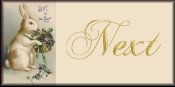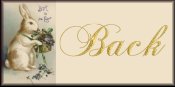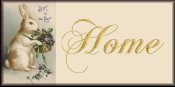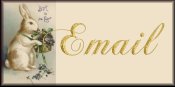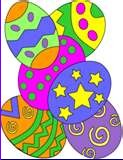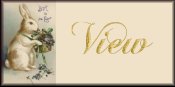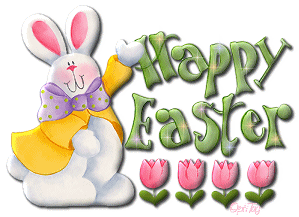 Thank you to my dear friend Patricia for her help in getting the music for this web page!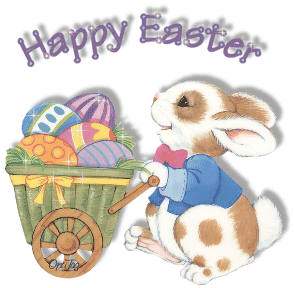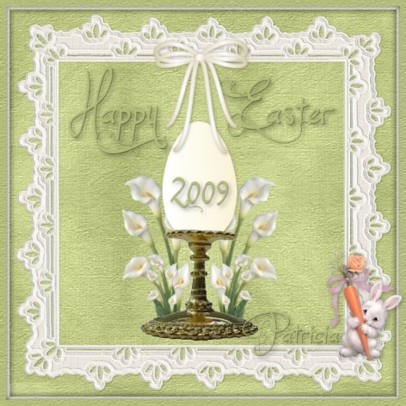 Thank you my Eternal Friend For the above two gifts
And for helping Maria with the music "Mr Peter Cotton Tail"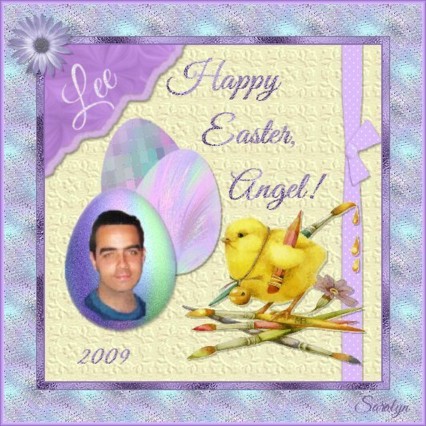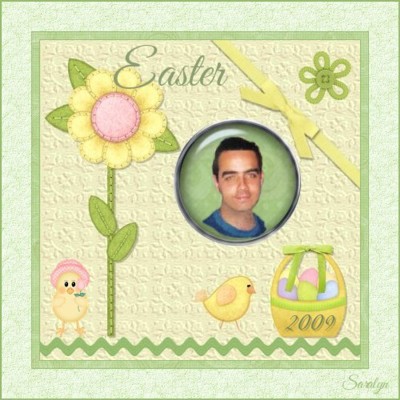 Thank You Saralyn and ANGEL Robbie for the above two gifts.
Robbie Smith Memorial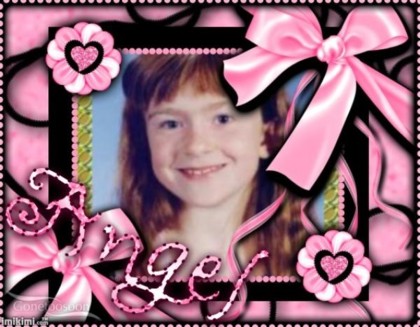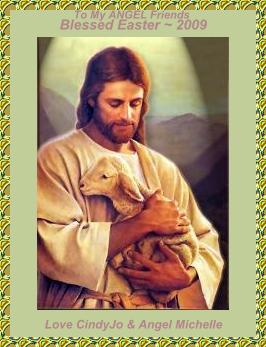 Thank you Cindy Jo and ANGEL Michelle for the above two gifts.
Our Angel Michelle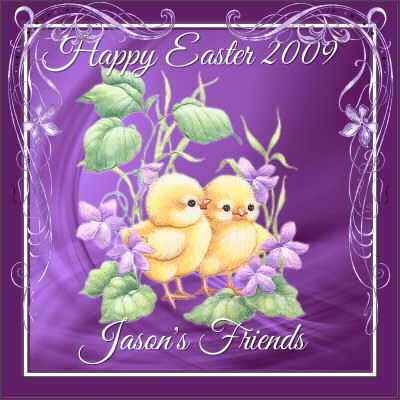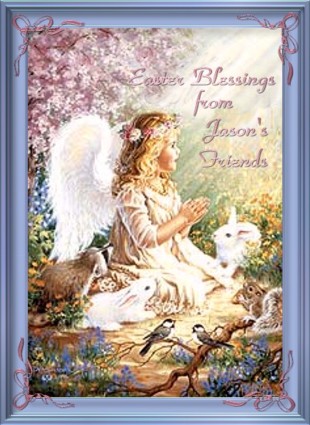 Thank you Susie and ANGEL Jason for the above two gifts.
Jason Christopher Dunn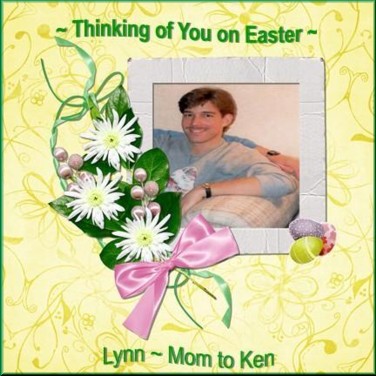 Thank you Lynn and ANGEL Ken
Ken's Home Page
Thank you Carol and ANGEL Michael
My Angel Son Michael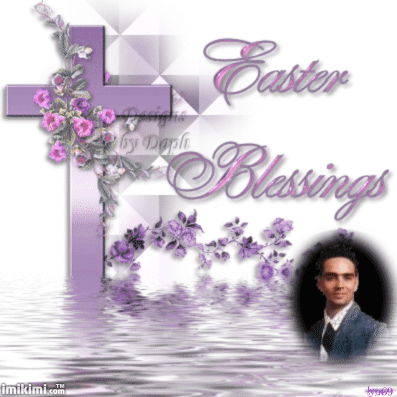 Thank you Monika and ANGEL Joshua
Reckless Horseplay Is Murder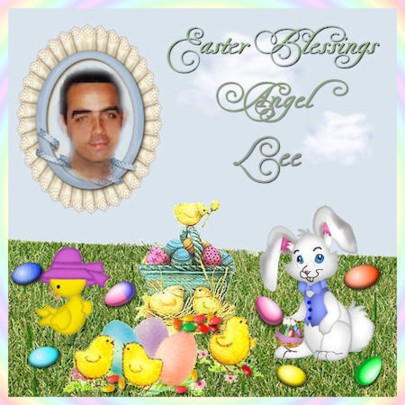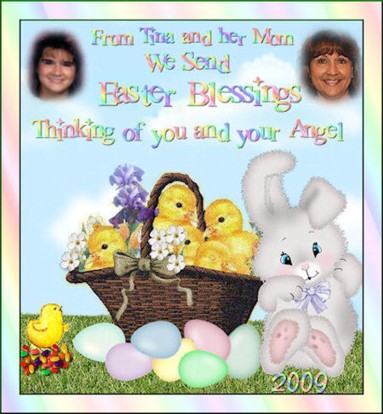 Thank you Linda and ANGEL Tina for the two above gifts
Tina's Memorial Site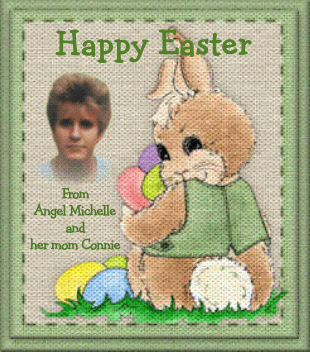 Thank you Connie and ANGEL Michelle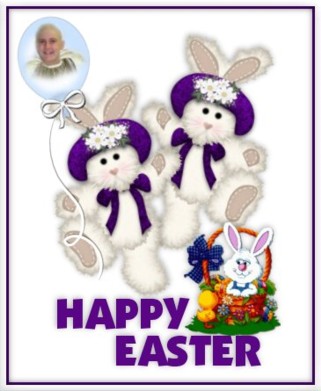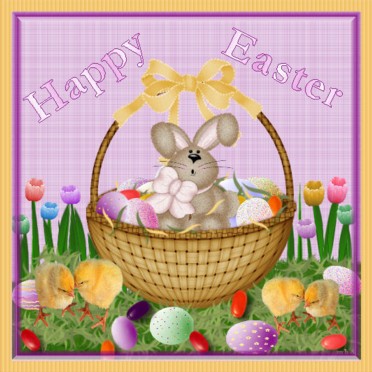 Thank you Deanne and ANGEL Jacob for the three gifts above
Jacob's Memorial Site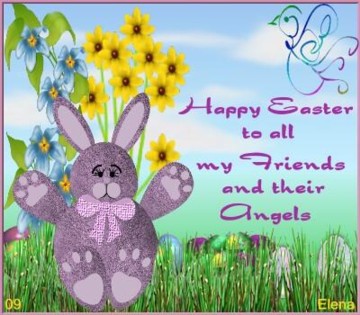 Thank you Elena and ANGEL Dennis
Dennis Yarbrough's Memorial Page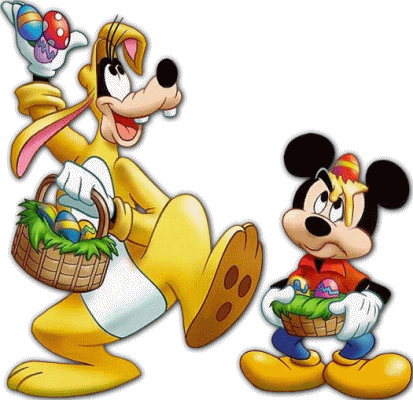 Thank you Theresa and ANGEL Emily and Emilio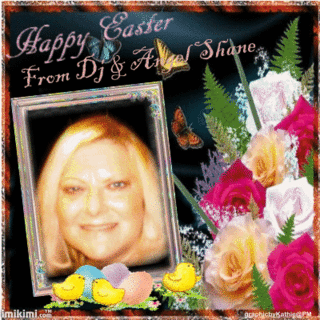 Thank you DJ and ANGEL Shane
Lighthouse 4 Jesus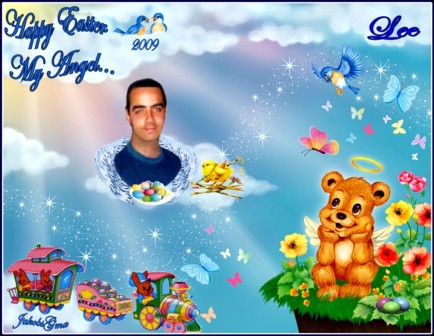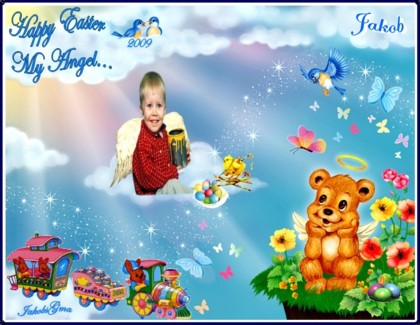 Thank you Debbie and ANGEL Jakob for the above three gifts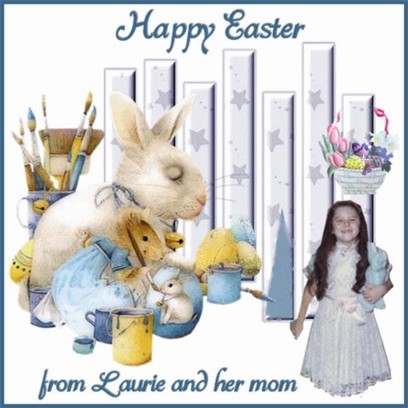 Thank you Shirley and ANGEL Laurie
Laurie's Memorial Website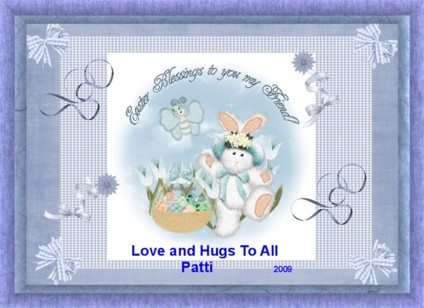 Wishing you all a Very Happy Easter!
Love and hugs! to All!
Dustin ~ Always and Forever See Your Smile 2009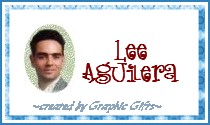 Walk In His Light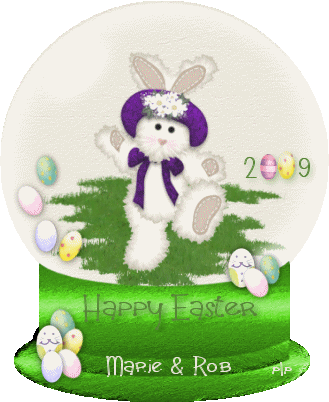 Thank you Marie and Angel Rob
My Son Rob's Site
My Dearest Maria
I can never thank you enough for what you do for me,
in spite of the amount of work you deal with, you always have time to do my pages.
Along with Patricia and Ann who are always a part of it.
You are my ANGEL EARTH FRIENDS.
LOVE YOU ALL
Sue-Anne/LEE