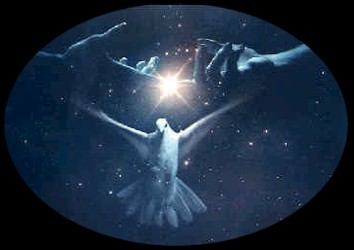 In Everlasting Memory Of
My Angel
Lee Henry Aguilera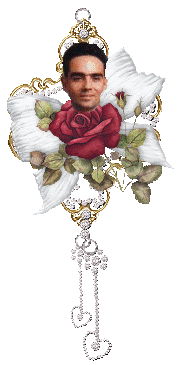 This is A Beautiful Gift from Susie Dunn
Thank You So Much!
Her ANGEL Jason Christopher Dunn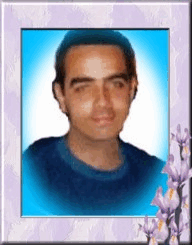 Lee Henry Aguilera
A Gift From GOD~~~October 17th, 1974
A Calling From GOD~~~ August 14th, 2000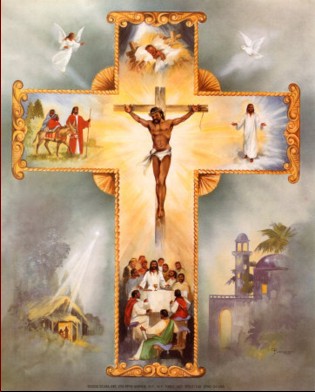 Lee's Eighth Anniversary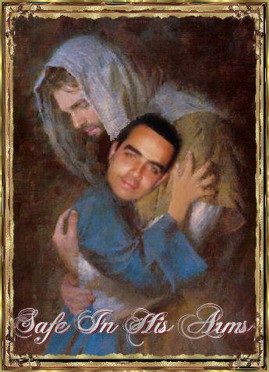 My Dear Friend Linda Rice made this for me, I added it to my Mothers Day page, the page I am doing here
for Lee's Anniversary page just suited that picture. Again thank you so much Linda.
Her ANGEL Tina Marie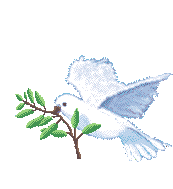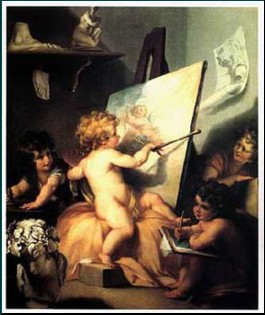 A Letter To My ANGEL
The Artist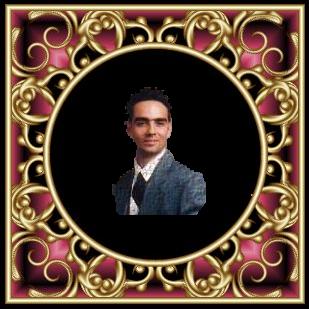 My Darling Lee
I can't tell you what the past eight years have done to me, but you already know that. I have to believe you knew how I felt
the night you turned your head and looked at me for the last time, and have done ever since.

Not a day has gone by that I don't think about you. I start my mornings by kissing this picture of you, talking to you,
and saying my Prayers, then get on with my day wherever it takes me.

Wherever my day does take me, thoughts of you run through my head, from the day I found out I was pregnant, carrying you for nine months, having a beautiful baby, getting to know one another, all that wonderful baby stuff, everyday something different.
I never thought having a baby, watching what happens as it grows could be so wonderful.

Growing into a little man and off to grade one, it was so hard to believe. From then on the years just flew by, I got married again, had your sister Amy, another beautiful baby, but it was just the way you were with her, you were so good, even as she grew
you both became very close, something I will always remember. You had so many loving ways about you.

Not before long you were a teenager, it was through your young years, and the start of your teenage years, you became very interested in art and poetry. What really still puts a smile on my face is when you were really young, the paintings, the drawings, you tried so hard to get everything right, and when it didn't you got so mad, it was the look on your face, it was just priceless, but I sat you down
and explained things as best as I could.

Your teenage years came and went by so fast, and that included high school, you graduated. After all that you had to deal with,
you made it through it all. I was and always will be so very proud of you.

Your young adult years, boy you were so very handsome, your dark, dark hair, and those green, green eyes, long dark eyelashes. I can still here you saying to me, especially when we were out together, what are those girls staring at, I always said the same thing to you, which was 'Have you looked at yourself in the mirror lately' And as handsome as you were you never boasted about it,
you were always just a quiet loving young man.

With some hard luck along the way with your drawings, you didn't give up, you kept on trucking. You turned to writing poetry
and short stories, a lot of them about your own life, which even to this day it is still very painful for me to think about and even read.

Then tragedy struck, and for the next eighteen months we all had to live day by day, watch you deteriate, and wander what was going to happen next. Although you had the best of the best, there even comes times when the best of Doctor's aren't good enough,
and have to tell you those words that no parent ever wants to hear, and that is I am so very sorry
there is nothing else that can be done.

As ill as you were, you still had time to think of me, knowing what all this was doing to me. So one day you said to me you wanted to be put into the hospital, I didn't ask why, as I aleady knew. You tried so hard to keep me away as you didn't want me to see you
the way you were, but it didn't work did it, I was there with you right until the end, and there wouldn't have been any other place
I would have been.

I wish I could mail this to you, but I can't, I wish I could leave it at your resting place in the moselium, but I can't. I just have to believe that you have always known how much I love you and will continue to love you until GOD calls me HOME. If my thoughts, dreams
and believes work out the way I hope they do, I will be able to continue to show how much I still love you myself
when we meet at those GOLDEN GATES.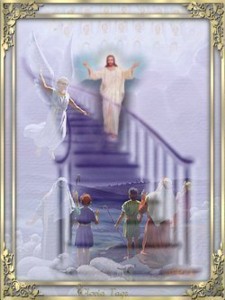 UNTIL THEN MY ANGEL
MY LOVE WILL CONTINUE FOR YOU
FOREVER YOUR MOM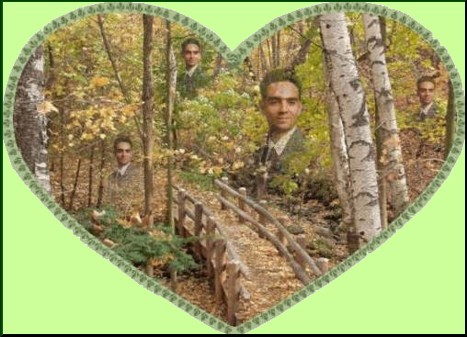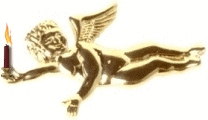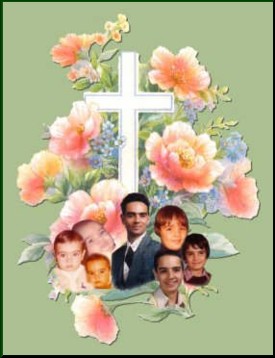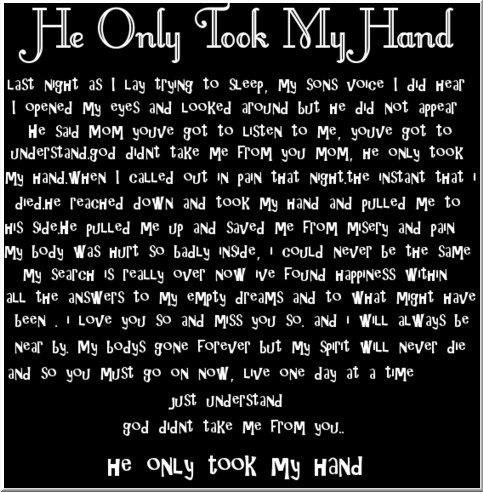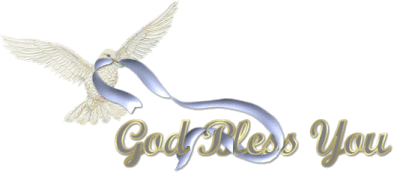 Your Eternal Flame My ANGEL
REST IN EVERLASTING PEACE
UNTIL WE MEET AGAIN
I WILL LOVE YOU ALWAYS
YOUR MOM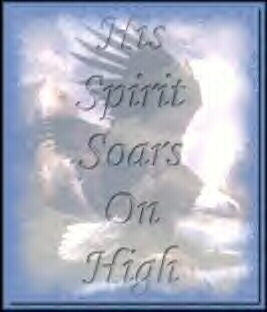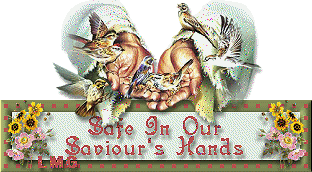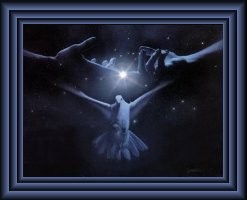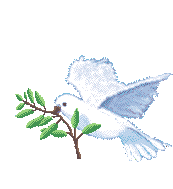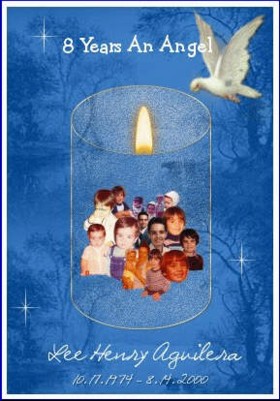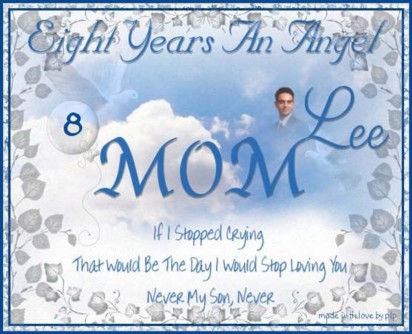 Thank You So Much My Eternal Friend and ANGEL Victor, for the above two gifts.
Treasured Thoughts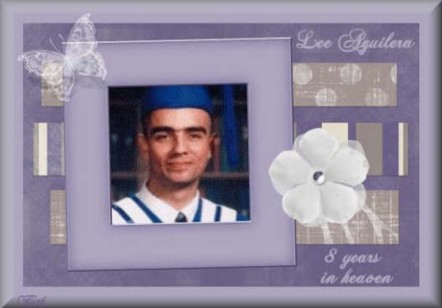 Thank You So Much Beth and ANGEL Hayes.
Hayes Kent Memorial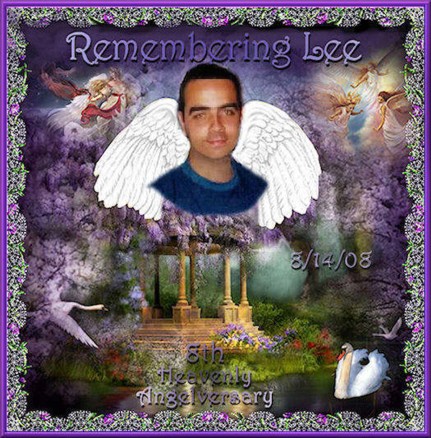 Thank you Linda and ANGEL Tina Marie.
Tina Marie's Memorial



Thank you Lori and ANGEL Steven.
Our Angel Steven ~ Gone Too Soon



THANK YOU SUSIE AND ANGEL JASON.
Jason Christopher Dunn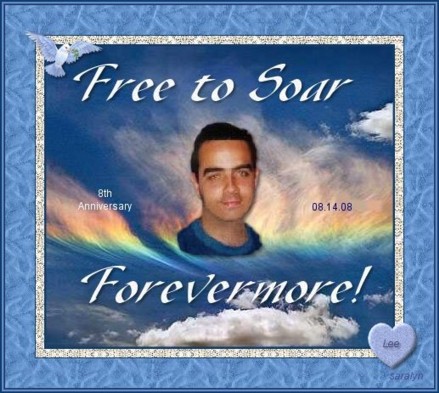 Sue-Anne,

Holding you in my heart and prayers as Lee's 8th Anniversary approaches.
We lost our angels in the same year,
and I know the pain is just as hard now as it was 8 years ago.
We can take some consolation in knowing that our angel sons
are now free from pain and suffering.
May God continue to bless you with His love, comfort, peace,
and strength for each day.
Maria has created a beautiful page for you in memory of Lee's 8th Heaven Date.

Love and hugs,
Saralyn
Robbie Smith Memorial Page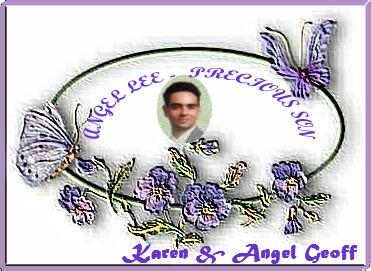 A small gift for Angel Lee's mom Sue-Anne. My prayers and blessings to Sue-Anne and Lee.
May God bless and comfort you Sue-Anne.
Geoffrey P. Edwards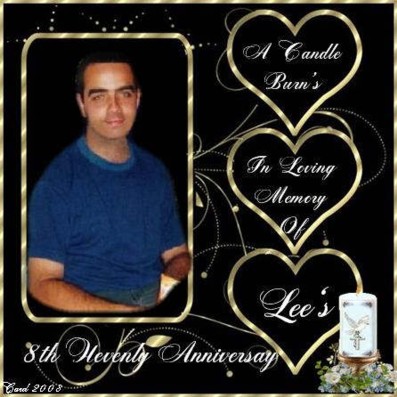 THANK YOU CAROL AND ANGEL MICHAEL.
My Angel Son Michael



THANK YOU MARGE AND YOUR THREE BEAUTIFUL ANGEL'S.
Roseanne Soberalski, Christopher & Anthony Costanza



THANK YOU ELENA AND ANGEL DENNIS.
Dennis Yarborough



THANK YOU SUSAN AND ANGEL LORIA.
Loria Caulder Home Page



THANK YOU ANN AND ANGEL LAURA.
In Loving Memory of Laura Ann Kimble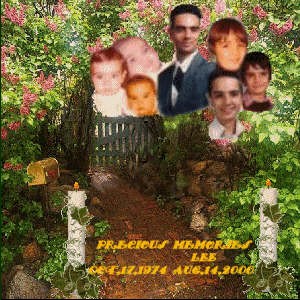 THANK YOU REENY AND YOUR THREE BEAUTIFUL ANGEL'S.
Dustin Fitzer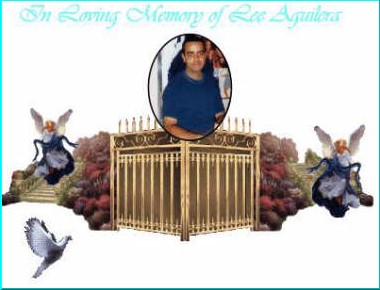 THANK YOU DJ AND ANGEL SHANE FOR THE ABOVE TWO GIFTS.
Lighthouse 4 Jesus



THANK YOU DONNA AND YOUR TWO BEAUTIFUL ANGEL'S
Corey and Michelle's Page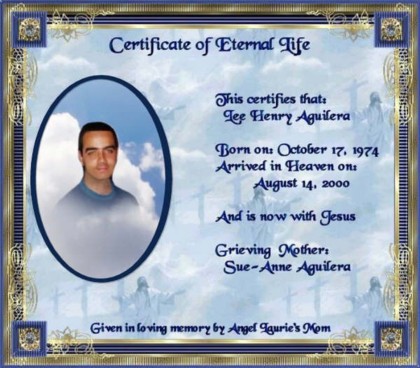 THANK YOU SHIRLEY AND ANGEL LAURIE
My Angel Laurie



THANK YOU CHRISTINE AND ANGEL DEBORAH
Remembering Deborah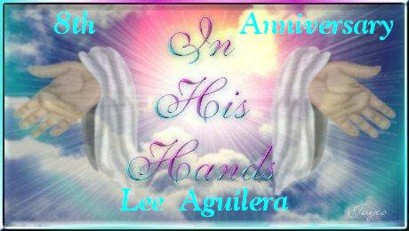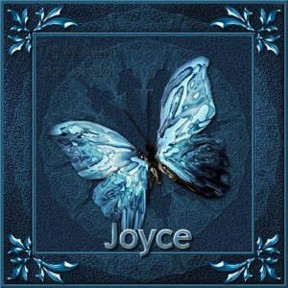 THANK YOU JOYCE AND YOUR TWO BEAUTIFUL ANGEL'S FOR THE TWO GIFTS ABOVE
Jesus Wept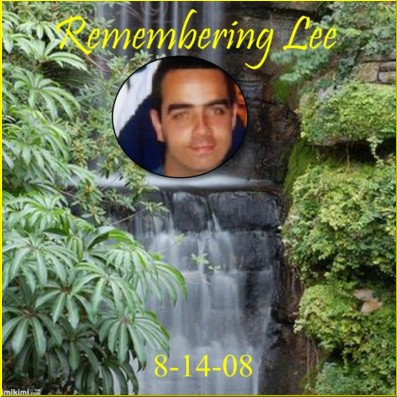 ((((((Sue-Anne))))))
I'll be remembering your beloved Lee on his Heaven date with you. I'll light a candle in his honor. My thoughts and prayers are with you
and your family. I hope Lee sends you many wonderful signs. Wishing you a gentle day.
With my Love and Hugs,
Lynn, Mom to Angel Ken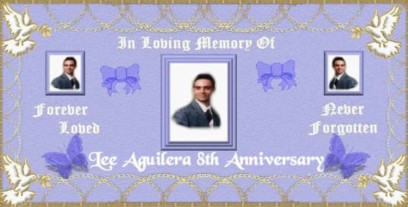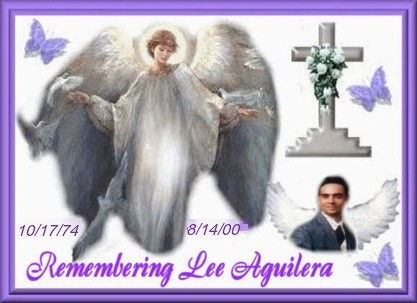 THANK YOU THERESA AND YOUR ANGEL'S EMILY AND EMILIO FOR THE TWO BEAUTIFUL GIFTS ABOVE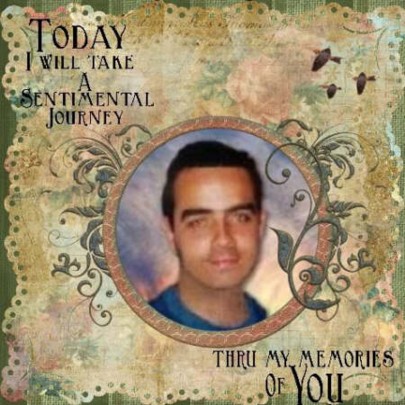 THANK YOU JUDI AND YOUR ANGEL ANDREW
My Andrew My Son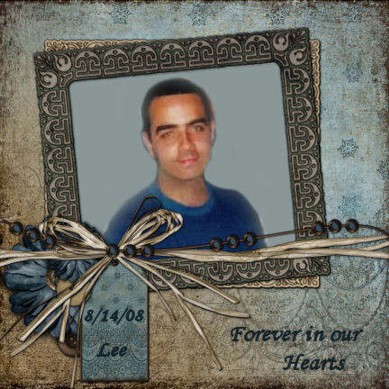 THANK YOU ANGIE AND ANGEL DUSTIN
Dustin Hamilton Web Page